For some, contacts are an easy replacement for glasses. However, they require much more responsibility and care than your frames! Make sure to remember these six do's and don'ts when taking care of your lenses.
DO clean everything A LOT.
Hands, lens cases, contacts—clean them all! It is extremely important that germs do not transfer onto a contact lens. In addition, microorganisms may grow in a lens case as a result of bad hygiene. Always wash your hands with clear, lotion-free soap before application. Cases must be rinsed with fresh solution in between uses to keep them germ-free.
DO keep your prescription up-to-date.
You need to consistently attend your annual eye exams, even if you order contacts online. Continuing to wear an incorrect prescription can negatively affect your vision. Not to mention, contacts should always be replaced in a timely fashion.
DO handle them gently.
Fingernails are the most common cause of contact lens damage. You absolutely have to take your lenses out with the pads of your clean fingers—never apply or remove a contact lens using your fingernails. The same rule applies to putting them in and taking them out of a case.
DON'T settle for being uncomfortable.
Discomfort is a fairly dead-on sign that something is not right with your contacts. It is especially concerning if the discomfort is paired with swelling, itchy/dry eyes, or redness. Make sure to take a breather from your lenses when discomfort arises, and make an appointment with your eye doctor if it continues.
According to the Department of Health, different types of contact lenses may require certain solutions. It is important that you use whichever brand of solution your optometrist recommends for your lenses. Also, make sure to consult with them if you wish to change contact solutions to ensure you make the right decision.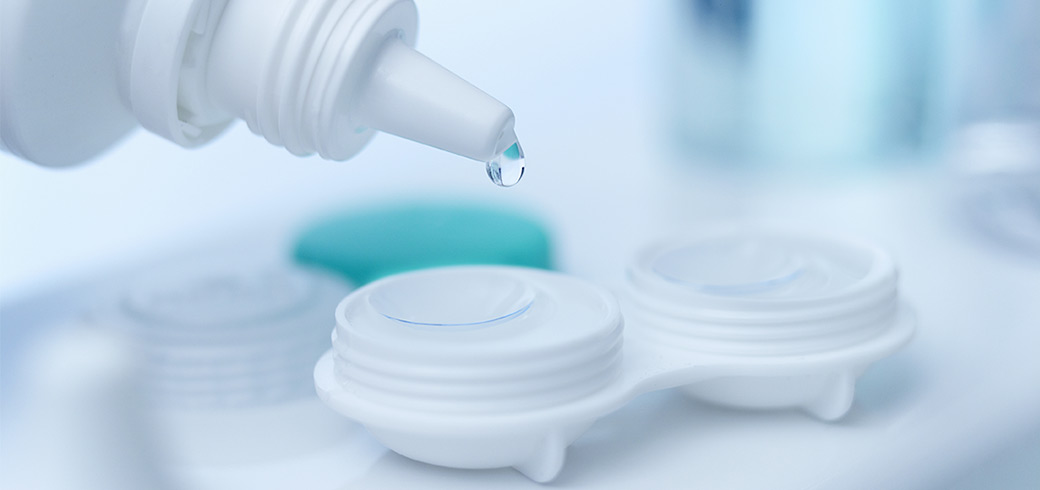 Most importantly, do not sleep in disposable soft lenses. Certain brands may be manufactured for overnight wear or long-wear; however, it is still important to take them out overnight whenever possible. Sleeping in lenses will decrease oxygen flow to the eye, increasing risk of infection.
If you're having issues with your contact lenses, or want more information on using them, schedule an appointment with us today!