With Memorial Day behind us, it's safe to say that summer is in full swing. All of your favorite festivities that come with this sunny season have probably already kicked off. And by now, you've grabbed the summer essentials: your swimsuit, flip-flops and an ice-cold drink. Another "must-have" this summer? The perfect pair of sunglasses.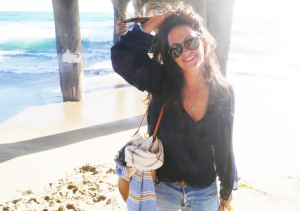 Whether you're hitting a swanky afternoon party on the beach or preparing for a day of boating and waterskiing on the lake, choosing the perfect sunglasses can be tricky. Fashion is important, and picking the proper frames and lenses for the occasion is too.
For your beach-bumming days, any of our just-in frames from Barton Perreira will tastefully project your refined sense of style and elegance and raise the bar for pure luxury. Opt for a pair of sportier frames like Maui Jims for activities and boat rides on the lake (and don't forget Father's Day!). If you're planning a day of leisure and laid-back fun – whether at the beach or on the lake – we have the perfect frames from Persol to give you that classic effortless edge with the iconic arrow that signifies technological perfection. And coming in July, a special edition of Steve McQueen's favorite model from Persol, the PO 714 SM, will be waiting for you. (Trust us, they are even more charming than the first time McQueen sported them on the set of The Thomas Crown Affair in 1968.)
Of course, it's always great to have a few pairs to choose from when headed out for a day in the sun, and in our opinion, there's no such thing as too many pairs of sunglasses! Come by either store location to browse all of our new inventory this month. We'd love to help you find your new summer shades, suitable for all of your adventures this season. Happy Summering!
Barton Perreira
Persol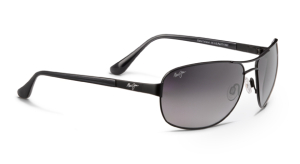 Maui Jim